Photographs To Oils
_______________________________________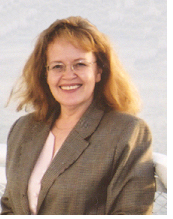 I was born in Vancouver, British Columbia, but currently live in the beautiful and inspiring Okanagan Valley. I enjoy people, animals and the beauty of our Earth, so naturally this is what I love to paint.
I work at my paintings until I can feel them move me, and find that it is the simple things that inspire me the most, like clouds.
I recall at age twelve sitting in the back of the art room with tears of joy and embarrassment as Mr. Thomas held up my art piece to the class and explained in detail what I had captured in my grizzly bear.
As the sixth child of eight, there was no moneys to further my artistic abilities so it was put on hold. Occasionally I would draw a scene or friend and it would look real, this surprised and pleased me. It still does.
The last several years I have given time to lessons and practice, and the born artist is here to stay!
Works have been shown at Woodward's, Dimension 4 and Sechelt Gallery.
Always learning, I shall strive to improve. I give thanks to my Creator for allowing me to put life on canvas and for the enjoyment received.
_______________________________________
People - Pets - Places - About Me - Contact Linda
Link Exchange - HomePage
© 2002 - 2003 Linda Mowat